Portable Conveyors

Portable ergonomic conveyor systems are designed to help workers load and unload containers and trailers faster and safer.

Portable conveyors can be integrated with a variety of conveyor types, including flexible roller and tele-scopic belt conveyors. Whether handling a single SKU or dozens, these conveyors efficiently move boxes to the dock area for sorting and palletizing - helping reduce unloading costs by up to 50%.
Portable, Ergonomic Conveyor System Features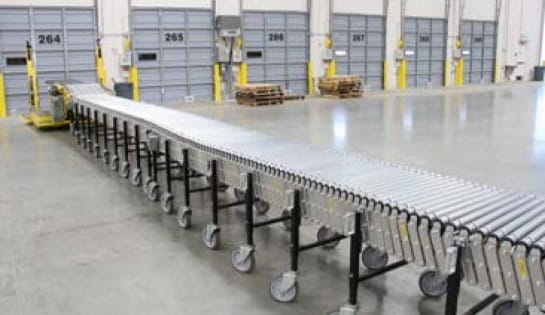 Conveyor Integration
Portable Conveyor systems are easily integrated with a variety of conveyor types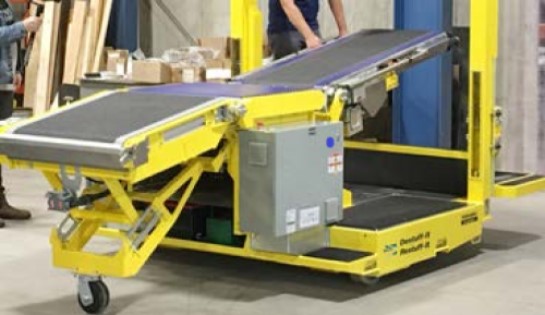 Drive System and Batteries
The self-propelled machines are capable of negotiating dock leveler slopes and transition plates.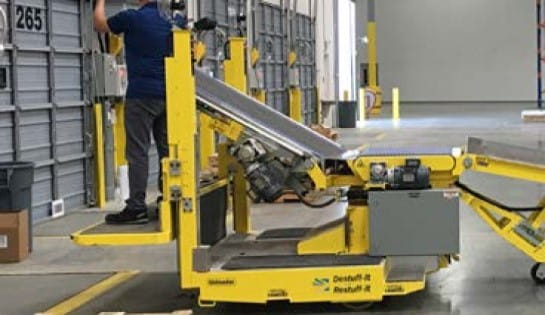 Operator Platform
The sturdy Operator Platform allows up to two workers to reach the top of a box wall.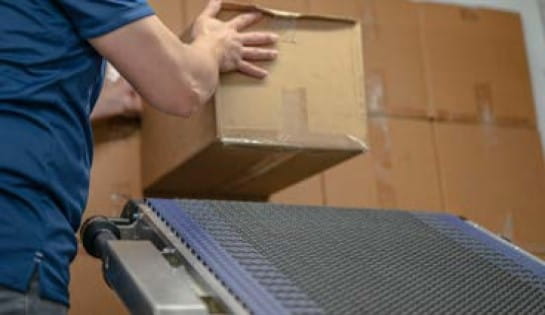 Pivoting Conveyor
The Pivoting Conveyor enables operators to adjust the horizontal and vertical position of the belt for optimal positioning
Modular Conveyor Solutions

Raymond West offers the latest in portable, modular, conveyor solutions. These modular systems are designed to be installed in just a few days and are easily moved and modified.
Contact Us Today
If you would like to learn more about portable, ergonomic conveyors, contact us today.
Please fix the following errors and resubmit.