How to run a forklift rodeo competition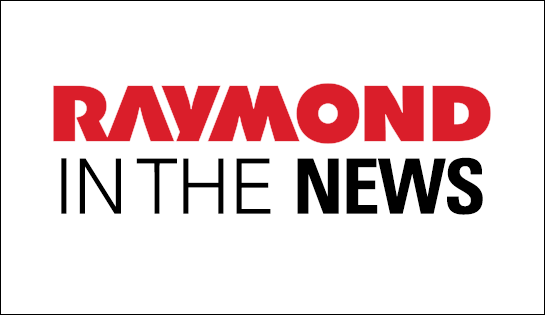 Hosting a forklift rodeo can be a fun and a powerful way to improve the skills of your operators. All participants must already have completed their operator training and safety program.
Who participates in forklift rodeos?
Hosting a forklift rodeo can be a fun and a powerful way to improve your operators' skills. All participants must already have completed their operator training and safety program.
If your company is hosting a forklift rodeo, consider inviting other companies to join your competition. It is normal to charge an entry fee that ranges from $25-$35 per participant. It is also a good idea to have sponsors donate $100-$200 to cover expenses. Publicize your event by posting posters in your facility, local radio ads or via your local Chamber of Commerce mailing lists.
Where do I host a forklift rodeo competition?
When planning a forklift rodeo competition, make sure to choose a location that has plenty of space. Forklift rodeos are both indoor and outdoor events. We recommend a 100x200ft floor space for the competition with additional space provided for space for check-in and registration and for operators to "warm-up" on a forklift. Be sure to provide an area at a safe distance from the competition for spectators to watch.
What kinds of forklifts are used in a forklift rodeo?
It is best to have a material handling company, like Raymond West sponsor the rodeo so all participants use the same make and models. This ensures a fair competition. At the UNFI forklift rodeo, participants operated the 7000 Series Raymond Reach Truck and 8000 Series Raymond Rider Pallet Truck. We recommend that you have one forklift per course, a second forklift for the warm-up, and third for the forklift quiz section.
What events are held at a forklift rodeo?
At the UNFI forklift rodeo, two competitions took place. One competition utilized the 7000 series Raymond Reach Truck, while the other used the 8000 series Raymond Rider Pallet Truck. First, the participants had to complete the daily checklist and identify all issues. Several key functions on each truck had been disabled prior to the competition by an on-site Raymond certified technician. Participants had to identify all missing functions. Once they completed the inspection phase, they then navigated a course on a second, fully functioning 8000 series Rider Pallet Truck.
Reach Truck drivers were required to pick up a basketball gently from an orange safety cone, making full use of the Raymond Clear View Mast, then lift and drop the ball through a hoop and return to the start/finish line. If a ball fell off the forks, that participant was disqualified. The operator with the fastest time was the winner.
The Pallet Jack drivers had to navigate a course of pallets tipped up on an edge. Half way through the course, operators were required to change direction. Penalties were received if they pallets were touched or knocked down and if the operator was not fully in control of the jack. This was a very competitive contest as .two-tenths of a second separated first and second place.
How do you win a forklift competition?
The lowest score wins! Forklift rodeos can have individual and team scores. The scoring is a combination of driving time, penalties and bonus points. Penalties add time to their score. During the quiz portion of the competition, every correct answer, earns a participant bonus points. Bonus points subtract time from an operators score.
We donated models of Raymond Reach-Fork Truck and Rider Pallet Jacks that were incorporated into 1st,, 2nd and 3rd place trophies for Class I (counterbalanced forklifts), Class II (narrow aisle forklifts) and Class III (pallet jacks). Participants also received a reusable Raymond shopping bag full of goodies, provided by our parts department sales representative.