Polaris Ranger Commercial PRO XD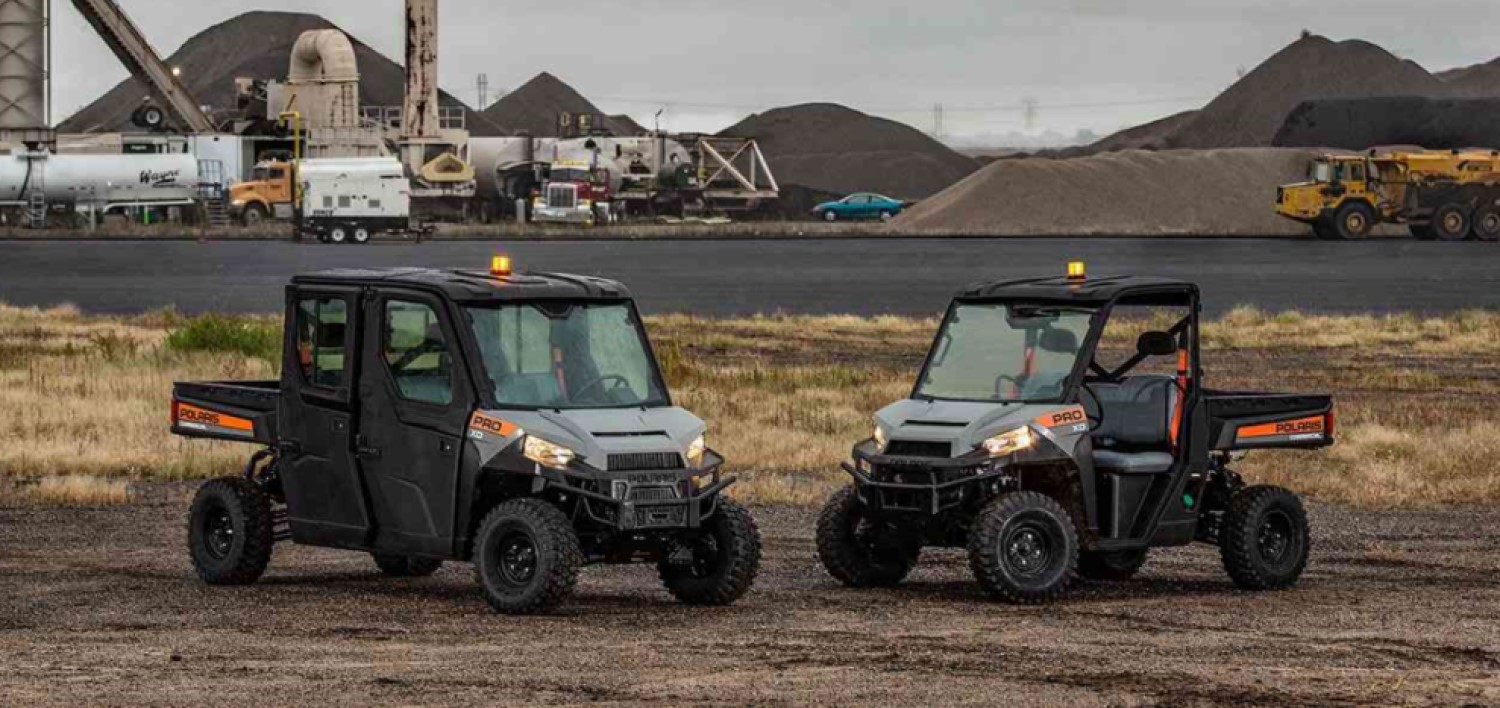 Polaris Ranger Commercial PRO XD

Polaris Ranger Commerical Utility Vehicles lead the class in payload and towing capacities and provide the smoothest ride.

+ Payload Capacity up to 1,250 lbs.
+ Towing Capacity up to 1,500 lbs.
+ Seats up to 4 People
+ Gas and Electric Power Offerings

Polaris Commercial Vehicles - Built for Work
PRO XD 2000

PRO XD 2000 offers two-wheel and all-wheel drive, two-seater commercial diesel and gas powered utility vehicles that optimize comfort and safety.

PRO XD 4000

PRO XD 4000 four passenger all-wheel drive, diesel and gas powered commercial utility vehicles.
Contact Us
To learn more about the Utility and Passenger vehicles we offer, contact us today.