WHY BATTERY WATER LEVELS MATTER
When battery water levels drop too low, the active material will oxidize. This will cause the battery to lose power and if levels are too low for too long, may result in permanent damage. It's important to regularly check and maintain the water levels of your battery fleet to maximize its useful life and avoid any costly downtime.
HOW TO CHECK BATTERY WATER LEVELS
STEP 1. REMOVE

Remove the cell cap or vent cap on each battery cell.

STEP 2. CHECK

Check the electrolyte level. If above the protective splash plate, no water is needed.

STEP 3. ELECTROLYTE LEVEL

If the electrolyte level is below the splash plate and plates are exposed, water is needed.
+

Only use pure distilled or deionized water to refill lead-acid batteries.

+

Make sure the battery has cooled before watering.

+

Add water after the battery is fully charged to allow for expansion.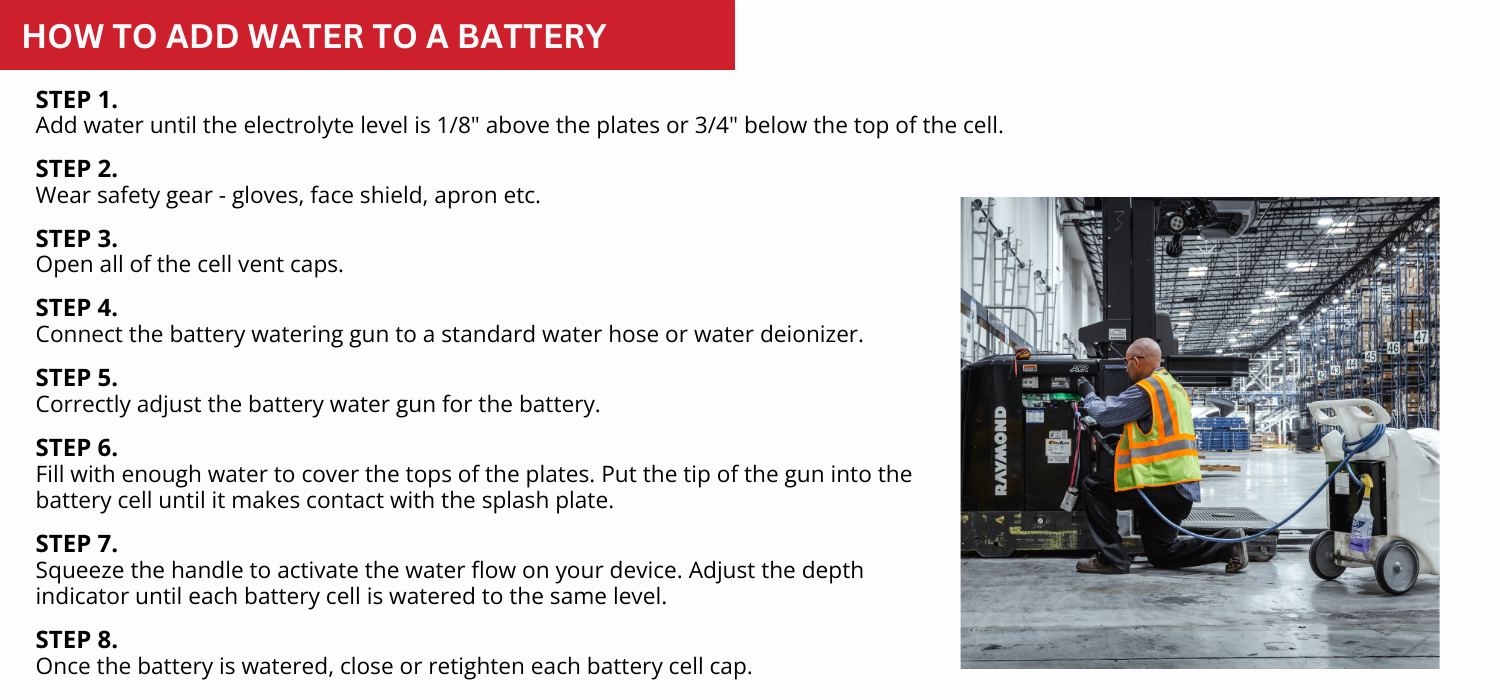 +

Wear proper safety equipment including safety glasses or face shield, apron and rubber gloves

+

Work only in designated areas

+

Make sure the work surface is stable and level, adequately ventilated and free of spark or flame producing items.