Material Handling Equipment Boise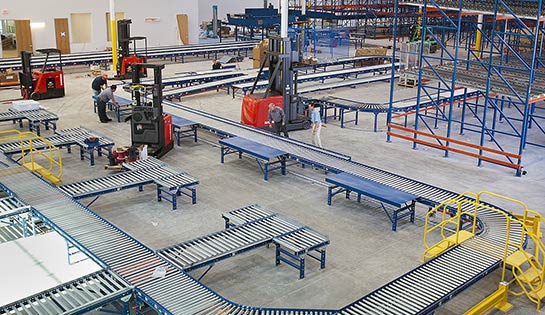 Raymond West is the top full service material handling equipment distributor in the Treasure Valley. We supply anything from pallet jacks to conveyor solutions, and everything in between.
Being one of the globe's top material handling companies, we have nearly a hundred years of background in the sector. If you need equipment or systems for your warehouse or distribution center, Raymond can provide it.
Raymond provides the finest quality equipment out there, and our transactions are upheld by the absolute best service and parts departments in the industry.
We maintain branches throughout the Northwest, and it's no more than a quick drive to one of our offices from practically anywhere in the region.
Our Boise service center is positioned just off the84 Freeway near the junction of Highway 26. We are directly across from the Boise Airport.
The Boise location serves the State of Idaho, including the business and industrial hubs of Boise, Nampa, Meridian, Idaho Falls, Caldwell, Pocatello, Twin Falls, Post Falls and surrounding areas.
The Raymond West Boise division fulfills a wide array of material handling items. We offer one of the largest inventories of pallet trucks in Idaho, with dozens of possibilities for both electric and manual pallet jacks.
Raymond's electric pallet truck catalog offers walk behind, walkie rider and rider jack options, depending on your capacity needs and use cases. Our hand pallet jacks also come with a wide range of weight capacities and features, and are among the most reputable and durable units available today.
If you are looking for pallet truck wheels or parts, our parts division inventories a huge variety of items for many manufacturers, including Yale, Crown, Dayton and Wesco.
With respect to pallet jack repair work, the Raymond Service Division is staffed by one of the highest rated teams of factory trained service technicians anywhere, and our maintenance and repair service is the most recommended in the business.
Beyond pallet trucks, Raymond furnishes an extensive range of products and services from our equipment and service business partners.
When it comes to loading dock products, we provide a comprehensive series of dock levelers. Furthermore, we have high speed doors, and accessories like shelters, dock bumpers, lights, fans, ramps, vehicle restraints, seals, and more.
When it comes to warehouse engineering, layout and design, Raymond is the supplier to call. Whether you are reconfiguring, expanding or building a new warehouse, we can assist you in designing the perfect approach to maximize space utilization and achieve the absolute best overall performance achievable for your material handling business.
We supply all manner of warehouse shelving, from selective rack, to high density, to dynamic racking options like pallet flow and push back racks.
When it comes to warehouse automation, we partner with vendors like Kardex Remstar and TGW to bring you conveyors, carousels, lift modules, radio shuttles and AS/RS systems.
Our Boise organization can pull from all of Raymond's resources in the Western U.S. and all through the country in order to help you specify, design and build the ideal DC or warehouse for your business. In short, Raymond's local, regional and national presence can give you a substantial advantage when forming and carrying out your material handling business plans. Make use of our resources and expertise.
Though we primarily offer brand new products, we do provide pre-owned equipment after it passes our extensive inspection conditions. We often acquire previously owned equipment from fleet lease returns, and we revamp and re-sell it at a substantial markdown. Used pallet racking and used pallet jacks are among our highest selling previously owned products.
When it comes to material handling equipment supply in Boise, call Raymond West.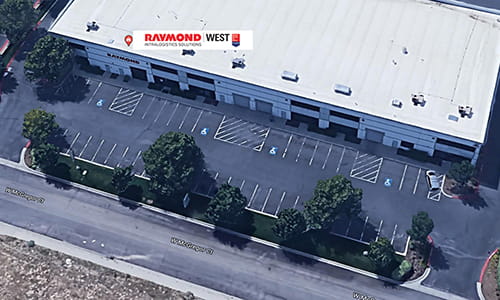 Material Handling Company- Raymond is a full service supplier
Consulting- whether you need help with design, engineering or financing, we have experts that can help!
Equipment- we are a distributor for all of the industry top brands.
Systems- from the dock, to the warehouse to the distribution center, we can automate and improve your efficiency.
Design- we'll help you sift through your options and design systems and workflow.
Conveyor Systems- let our team of experts help with your configuration
Industrial & warehouse- whatever your application, we can bring in the right partners to get you the best results.
Pallet, carton, and case conveyors- we offer a range of conveyor capacities and types.
Belt & roller systems- we can design all manner of conveyors from motorized roller, to belt driven or lineshaft options.
Dock Levelers- we are your loading dock experts
Hydraulic, air powered & mechanical- we offer all types of levelers for every application.
Installation, repair, service and maintenance- whether you need a full pit installation or just need minor repairs, we have you covered.
Replacement parts- our parts department can get you up and running in no time.
Pallet Jacks- Raymond is one of the largest pallet truck distributors in California
Electric- we have a full line of walkies, walkie rider, center riders and order pickers.
Manual-our hand pallet jacks are top quality, durable trucks that will last for years.
Specialty-we offer non-standard configurations like low profile, heavy duty, stainless steel, galvanized, power assist and portable options.
Used-we offer a huge selection of refurbished, lease return pallet trucks under our Raymond ReNewed program.
Pallet Racking- if you're looking for warehouse storage solutions, you've come to the right place
Selective pallet racks- whether you need single deep, double deep narrow aisle selective racking, we have an option that's right for you.
High density pallet racks

Drive in- last in / first out configurations.
Drive through- first in / first out configurations.
Warehouse- we are experts in automation equipment and systems integration
Equipment-whether you're looking for vertical or horizontal carousels, vertical lift systems or AS/RS, we've got options from top manufacturers.
Systems- we offer everything from AS/RS to automated lift trucks and pallet shuttles.
Design- we are full service, from general consulting to engineering and specification.
Raymond West has divisions across the Inland Northwest. Our Boise branch serves all of Idaho, including the business and industrial hubs of Boise, Nampa, Meridian, Idaho Falls, Caldwell, Pocatello, Twin Falls, Post Falls and surrounding areas.
Raymond's Boise service operation includes most of Idaho, including Boise, Nampa, Meridian, Idaho Falls, Caldwell, Pocatello, Twin Falls, Post Falls and surrounding areas.
Raymond West | Boise Material Handling Equipment Supplier
743 W McGregor Ct #100
Boise, ID 83705
(800) 675-2500