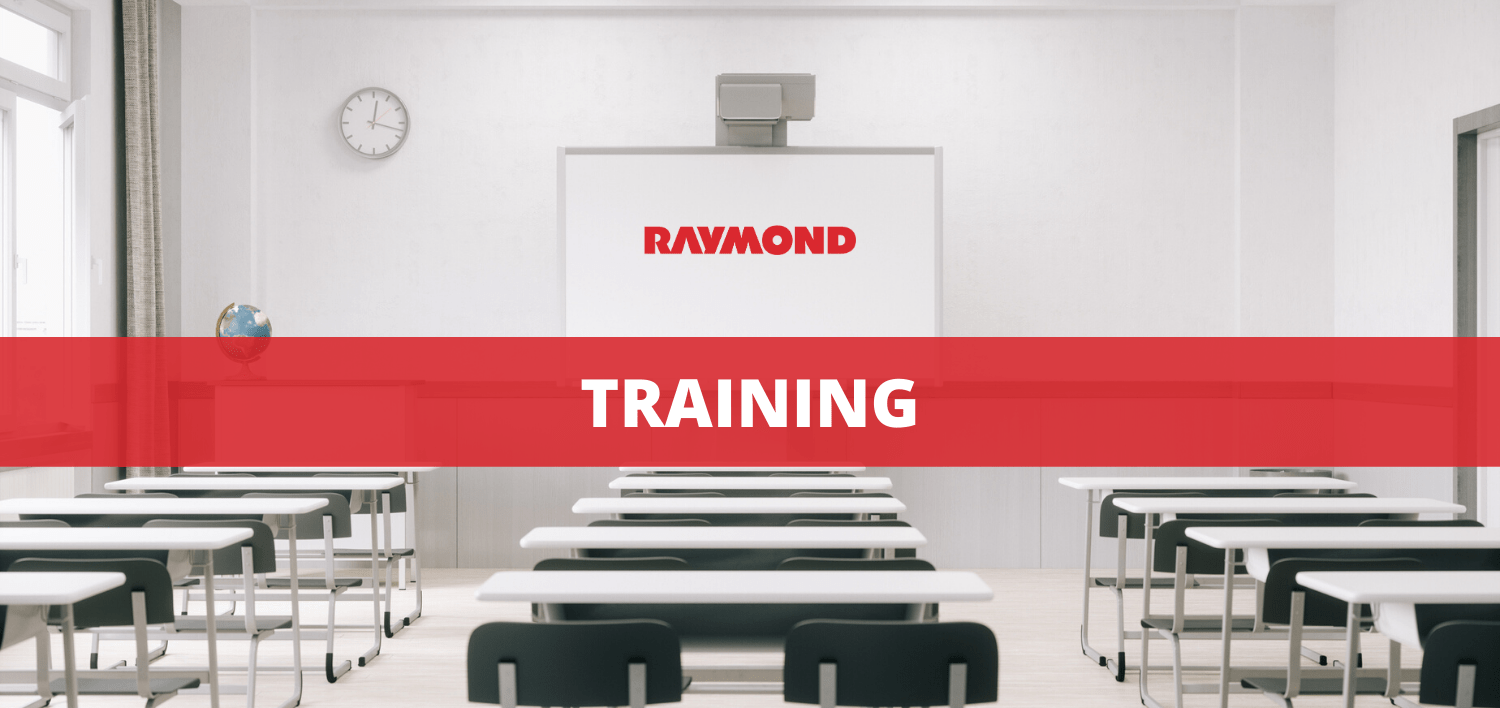 We Support Forklift Safety, Every Day.
At Raymond West, we are driven by safety. Our industry-leading training programs, like Safety on the Move® operator training and Steps to Safety™ pedestrian training, instill best practices in warehouse environments. We're confident when we say that no one in the industry offers training as comprehensive as ours.
Our complete training suite now includes Raymond's Virtual Reality Simulator, the 2018 MHI Innovation Award Winner for Best New Innovation, a cutting-edge tool to help develop more confident, efficient forklift operators.
1) Formal Lecture

Background information, such as equipment type, workplace hazards, and general safety requirements, is delivered through a classroom or web-based training course.

2) Practical Demonstration

Practical exercises are completed as the operator is on the forklift while the trainer provides hands-on instruction.

3) Operator Evaluation

Trainer will assess how well the forklift operator performs in a variety of applications and situations related to his or her workplace.
Once the initial certification is completed, employers are required to train and evaluate all of their operators at least once every three years. A training course can also be provided at any time if operators do not meet performance standards.
---
Operator Training With
A Difference

We offer a variety of industry-leading solutions designed to educate forklift operators on best practices in material handling environments. All programs can be tailored to meet your specific needs, applications, and workforce for greater impact and better results.
Step 1

Safety on the Move can be delivered in-person through traditional classroom training provided by Certified Operator Trainers from your local Sales & Service Center.

E-Learning can be completed online in a comprehensive, yet modular program to meet the learning needs of both new and seasoned forklift operator.

Step 2

Hands-on training can be conducted by Certified Operator Trainers from your local Sales & Service Center.

Virtual Reality Simulator can be used to create an engaging learning environment with real-world challenges and real-time feedback by putting operators on an actual lift truck in the most realistic virtual warehouses available.

Step 3

Certification or re-certification of operators can be conducted by Certified Operator Trainers from your local Sales & Service Center.
Contact Us
Contact us to learn more about the training we offer or to schedule a training session.