Dock Boards / Dock Plates | Las Vegas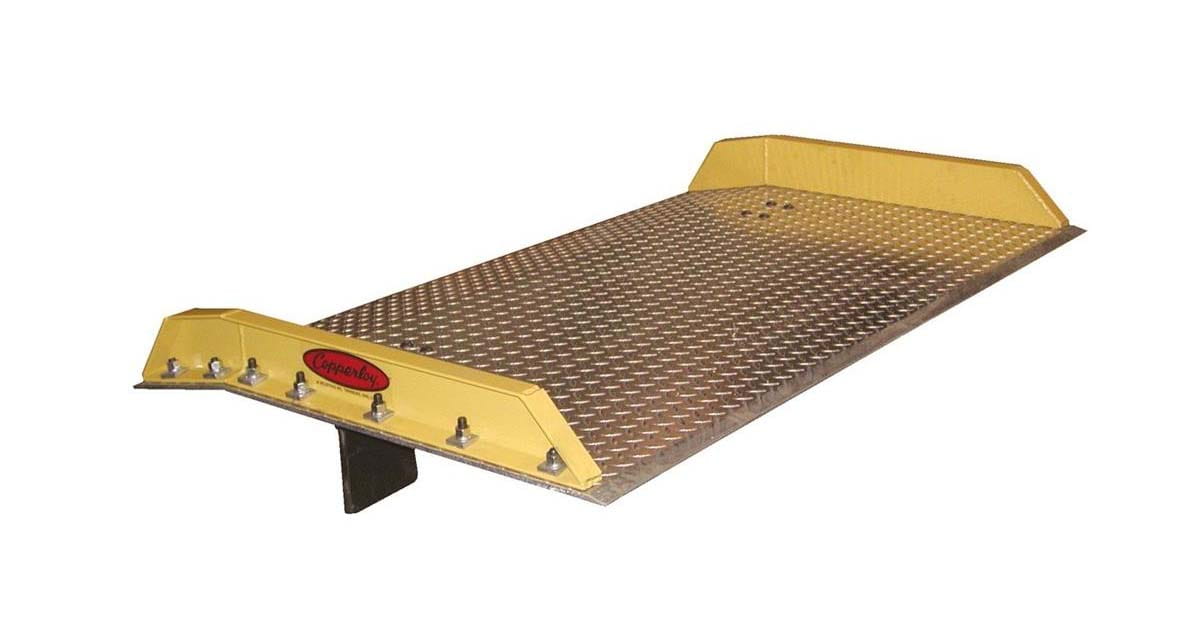 Raymond West offers dock plates, dock boards and yard ramps in Las Vegas.

Give us a call today at (702) 651-6480.
When you're unloading and loading trucks, maintaining a safe path for your pallet jacks, lift trucks or other equipment is an important consideration. Any mechanism that spans the distance between a truck and a loading dock or the floor must be strong enough to bear tremendous weight.
There are lots of choices available from many different vendors in Clark County. Although dock levelers are a popular choice, portable dock plates, boards and ramps are less expensive and frequently more versatile alternatives. In contrast to dock levelers, these options can be freely relocated and put into use across different loading dock bays.
Dock Plate
Dock plates are used to traverse a short distance from one area to another in material handling operations, typically between a loading dock and a truck. They're built as a flat slab of metal with a faint curve, and they frequently have a vertical safety leg installed on the underside that keeps the plate in position during times of use. Dock plates are constructed of either steel or aluminum and can support weights of up to 17,000 pounds. They are typically fabricated with a diamond plate facing for grip.
Dock Board
Dock boards are a more substantial alternative for spanning gaps and have borders fitted on both sides, which strengthen the board and prevent lift trucks from slipping over the edges. Dock boards come in both steel and lighter weight aluminum options. Curbs are either bolted or welded on the sides. In similarity with dock plates, dock boards often come equipped with a safety foot and are commonly made with a diamond plate pattern.
Yard Ramps
A yard ramp is effectively a portable loading dock. It's a ramp that is easily moved around a shipping and receiving yard to permit pallet trucks and forklifts to move safely from ground level up to a container or trailer and back. Most yard ramps have a height setting mechanism to permit various types of containers and trucks.
For storage facilities that aren't equipped with loading docks, yard ramps are vital for loading and unloading merchandise from containers and trailers. A secondary use is to permit vehicles to drive into a building from surface level via a bay door.
Loading Dock Ramps
A dock to ground ramp is helpful when it's necessary to drive compact trucks, vans or lift trucks in and out of your facility on a regular basis. It's a permanent or semi-permanent ramp that allows vehicle travel from grade level to dock elevation.
Unlike yard ramps, dock to ground ramps are not designed to be relocated often, and are meant as a long term solution. In addition, there is no need for an incline adjustment mechanism, since the ramp remains set in one position.
Dock Plates, Dock Boards and Dock Ramps in Las Vegas
If you're looking to acquire or service loading dock equipment in the Las Vegas Valley, speak to a warehouse professional at Raymond West today by calling (702) 651-6480..