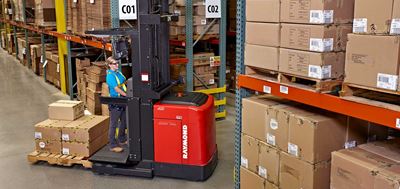 This five part series looks at each of the ways that automating your picking processes can improve your productivity and reduce costs.
A 2012 study of 250 distribution centers across the North America and Europe found that on average, these businesses lost $390,000 per year to mispicks. In all likelihood, this average doesn't tell the full story: nearly 20% of the companies surveyed didn't measure the cost of mispicks, suggesting that the numbers are much higher. Mispicks have an average cost of $22 each and nearly half of the businesses in the study reported pick rates of less than 97%.
Pick error costs include not only the cost of the item, but the additional expense of shipping the item back, shipment intake, restocking, and loss of customer goodwill. In addition, there is the cost of picking, packing and shipping out another item for the customer.
Conservatively, about 35% of warehouses generate average mispick rates of 1% or more each year. While 1% doesn't sound like much, it adds up quickly:
Boosting Pick Accuracy With ASRS and Pick To Light
AS/RS systems such as VLMs, vertical carousels and horizontal carousels offer many benefits, including a "goods to person" approach that allow pickers to stay in one place while goods are delivered to them. These systems can also be equipped with light-directed picking options that practically eliminate human error. They help pickers with:
Picking the right item
Adding the item to the right order
Picking the right quantity
Efficiently closing out the order and moving on to the next one
Light-directed picking options have matured into comprehensive communication centers that relay to the picker the exact area within the carrier of the item to be picked, display the part number and/or a description, highlight the precise location, and indicate the required quantity. These devices not only dramatically reduce picking errors, they also increase customer satisfaction and increase re-order numbers.
Picking accuracy rates of up to 99.9% can be achieved with light directed picking and AS/RS systems. If you'd like to find out more about ASRS or pick to light options, call a Raymond West warehouse expert today!