The Raymond 8610 Tow Tractor: A Powerful And Dependable Workhorse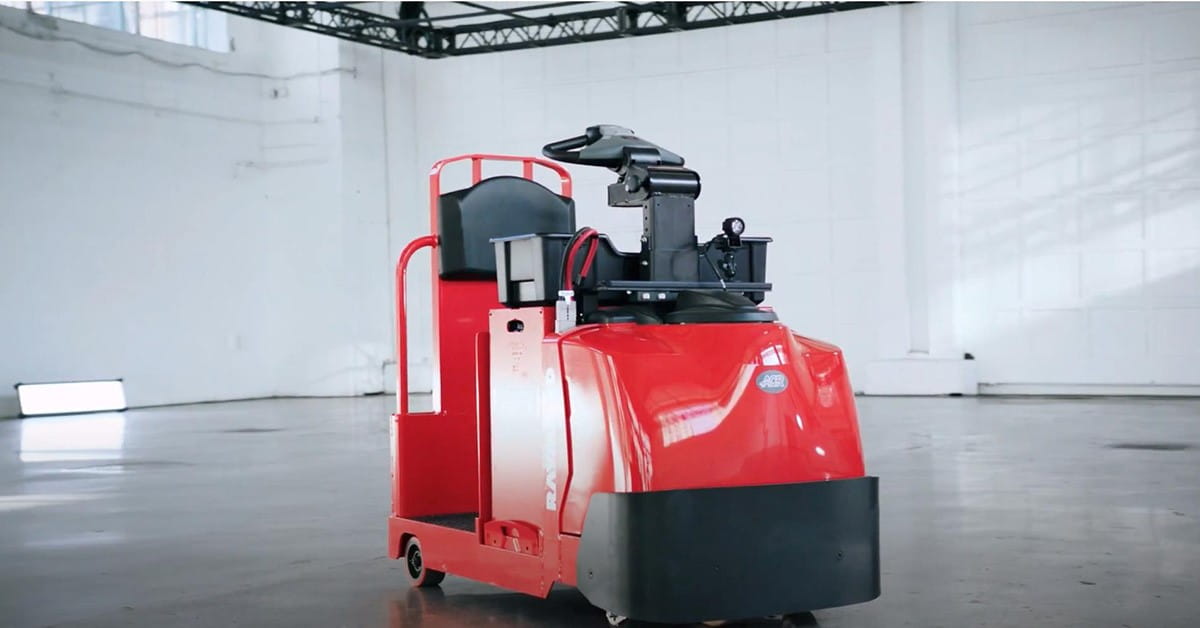 If you're looking for an ultra-rugged, high performance tugger, the Raymond 8610 is an ideal choice.
Suitable for a wide variety of tasks, the 8610 Tow Tractor is durable and dependable, and is perfect for cart order picking or horizontal transport. With a 5 ton load capacity, the 8610 is ideal for heavy-duty and high throughput applications.
Our energy efficient ACR System provides extended battery life, rapid acceleration and seamless speed control for greater productivity and operator confidence. This allows you to move more pallets per shift, lowering your total cost of ownership
Built To Last
A steel-reinforced frame guards against impact, protecting critical components and extending truck life.
For low temperature environments, cold storage conditioning matches hydraulic, mechanical, and electrical components to temperature classification to improve ensure peak performance.
Available heavy duty bumper guards increase protection for demanding applications.
A Dream To Operate
A low 8.3" step height decreases operator fatigue.
Rapid acceleration allows the operator to get up to speed faster.
Programmable travel speeds can be customized to match the specific application and the skill level of the operator for maximum throughput.
PowerSteer reduces steering effort by up to 90% for smoother controlled operations at all speeds.
Common Applications
Horizontal Transport: For batch picking and cart towing applications where stacking is not a requirement, Raymond tow tractors are an ideal solution for horizontal transport. Tow tractors feature order picking functionality, and are available with various tow hitch configurations to maximize productivity. To enhance operator comfort and minimize fatigue a variety of operating positions can be selected.
Low Level Order Picking: Increase pick rates and throughput with dependable, high performance Raymond tow tractors.
Cold Storage Facilities: Robust control systems on the 8610 Tow Tractor can stand up to refrigerated warehouses, blast freezers, any other cold storage application. Raymond maintains its own cold storage test facility to replicate the harshest conditions.
UL EE Applications: An available Underwriters Laboratories (UL) 583 EE option allows for operation in environments where an EE rating is required under NFPA 505.
Available Options
Operator Compartment Sensor System (OCSS): Sensors in the floor or the operator compartment reinforce the need for operators to assume the proper operating. OCSS is fully programmable and can be customized to fit specific applications.
Automatic Coupler Tow Hitch: Increase productivity by eliminating the need for the operator to leave the compartment to connect or disconnect carts or trailers by automatically closing when the ring on the trailer is pulled into the hitch.
Accessory Bar: Compatible with any RAM-mounted attachment, the accessory bar with optional power hook-up provides 10 amp service across 4 power plug connections for easy integration with a variety of accessories such as scanning holsters, work lights, and fans.
Storage Tote: Keep tools organized and at the operator's fingertips for enhanced convenience and productivity throughout the shift.
Smoothy Tires: Smoothy wheels and tires minimize vibration while providing a comfortable ride. A faster travel time with minimal shaking increases operator comfort while decreasing fatigue.
Learn More
To find out more about the capabilities of the 8610 Tow Tractor, contact a Raymond West material handling expert today!