Forklift Rental Service - Orange County, CA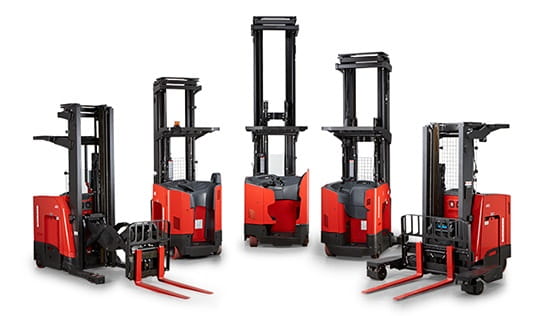 There are numerous businesses in Orange County to choose from when renting a fork lift. So why pick Raymond West?
Raymond is one of the top forklift producers globally, and has been operating for almost a century. We are at the leading edge of electric fork lift technology and the primary innovator in the industry.
We offer a comprehensive collection of fork lift choices, from counterbalanced trucks to reach trucks, side-loaders, turret trucks and order pickers. If you need electric fork lifts, we have a product for you.
More importantly, we provide every one of the products and services that you will need to manage and care for your lift trucks.
Raymond's service department is comprised of factory certified professionals that are authorities in their field.
Raymond's parts unit stocks a sizeable supply of virtually every brand of forklift parts, and can deliver most components within a single business day.
Raymond West has divisions everywhere in Southern California. Orange County service area includes Anaheim, Costa Mesa, Garden Grove, Orange, Santa Ana, Tustin and other locales within the county.
Centered in Santa Ana, our Orange County service area covers the entire county and is near the intersection point of the i5, Highway 22 and 57 freeways. This ideal location allows easy access to both North and South County destinations from Lake Forest to Buena Park and Fountain Valley.
We proffer favorable lease and rental arrangements with attractive terms.
Call or visit our Orange County facility today!
Forklift rentals- rent forklifts for seasonal demand, special projects and other short term uses
Rent lift trucks, reach trucks, pallet jacks and other equipment
Lease programs are available with flexible options and attractive terms
Financing is available for all types of agreements