Dock Leveler Repair | Orange County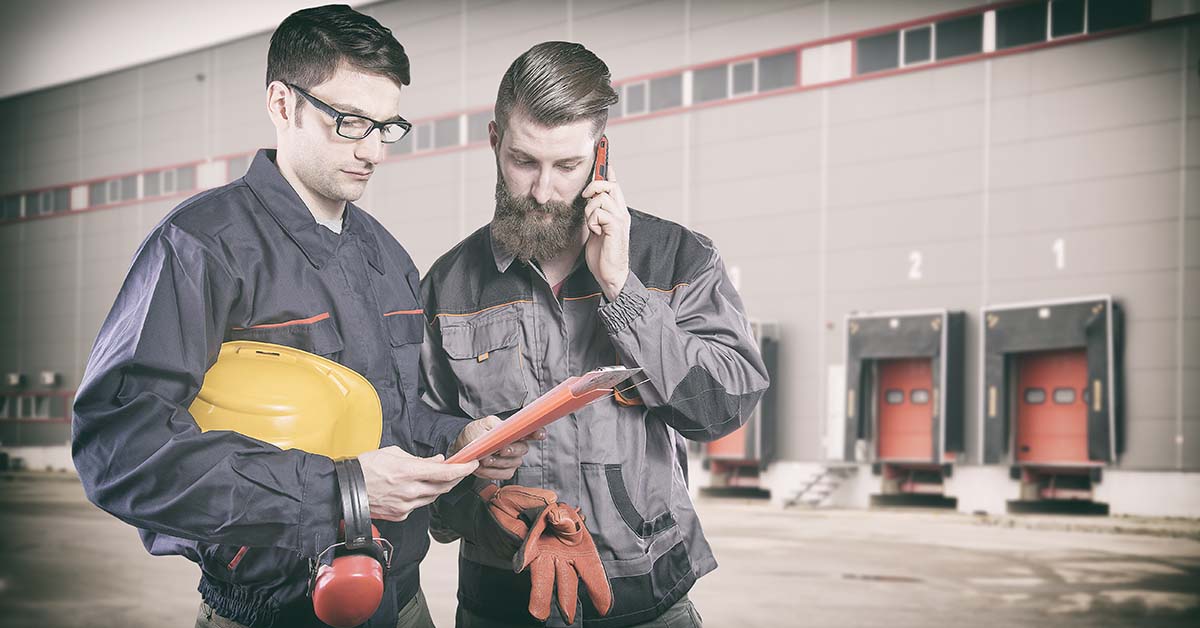 Raymond West offers dock leveler repair in Orange County.

Give us a call today at (714) 790-9300.
A broken or malfunctioning dock leveler can can erode the basic operations of your distribution center or warehouse. On a bustling loading dock, keeping all slots available is essential for maintaining the flow of goods in and out of your building. It's important to have a reliable, dependable service organization that can get your dock equipment back in service rapidly in the event of an issue.
Dock Leveler Service
Raymond West features repair and maintenance for all categories of dock leveling equipment:
Hydraulic Repair: we provide repair and maintenance for all brands of hydraulic dock leveling equipment. Additionally, we service control panels, signaling systems and interlock systems.
Mechanical Repair: for manual dock leveling equipment, we maintain and repair springs and all other components that need service.
Air Bag Replacement: we provide bag replacement and inspection for all types of inflatable leveling equipment.
Edge-of-Dock Repair: for edge-of-dock equipment, we provide repair and maintenance, along with dock bumper change-out when necessary.
Dock Leveler Installation
When you're installing new dock levelers, things can get complicated rapidly, particularly with reconfiguration scenarios. Although installing basic edge-of-dock devices can take just a short time, adding new pit levelers can require permits, cutting and pouring concrete, fabricating curb steel, wiring and other steps.
For any dock leveler installation, it's sensible to engage a more sophisticated contractor that is an expert in dock equipment. Although most industrial door repair companies are equipped for basic dock leveler maintenance, not many are competent enough to undertake large-scale installation projects and will sub-contract their work to providers that have expertise in installation services.
Dock Equipment Maintenance
To keep your dock levelers, dock bumpers, vehicle restraints, interlock systems and other dock equipment in near perfect condition, talk to a Raymond West account manager about a quarterly maintenance and inspection agreement. By regularly maintaining your equipment you can nearly eliminate costly downtime and unplanned service charges. Raymond West offers convenient, affordable maintenance programs that will keep your warehouse equipment in excellent condition.
Why Raymond West
Raymond West is a dock and door specialist that serves the entire West Coast, including the Pacific Coast, Arizona, Nevada, Idaho and Montana. With more than 400 techs and 19 locations, we have the resources and knowledge to get the job done right every time. Our partnership with Raymond Corp also means that we can arrange service here on the West Coast or anywhere else in the country.
No matter whether you're a small warehouse operation or a business with hundreds of locations, we have the size and scale to reliably serve you with our highly trained technical team no matter of your location.
Dock Equipment Repair Near Me
If you're in need of dock leveler repair, call us now! There is always a Raymond technical expert ready to help.
Raymond West's Orange County service area includes Anaheim, Costa Mesa, Fullerton, Garden Grove, Orange, Santa Ana, Tustin and all surrounding areas.
Raymond West | Orange County Material Handling Equipment Supplier
Orange County, CA
(714) 790-9300