Pallet Racks & Warehouse Storage Solutions | Orange County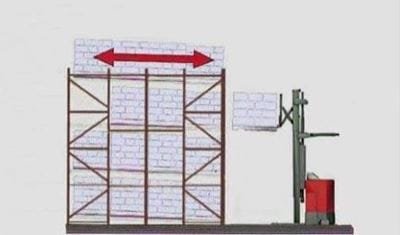 Raymond West is an Orange County supplier of new and used pallet racking.

We are backed by one of the largest installation and service operations in Southern California.

Call us today at (714) 790-9300
Raymond West provides material handling products and services to all types of customers throughout SoCal and Nevada, including warehouse storage and industrial shelving system design, delivery, installation, parts and service. As one of the largest material handling providers in the West, we have the expertise and resources that others do not.
Pallet Racking & Industrial Shelving
Raymond provides a full range of quality industrial shelving, racking and mezzanine options, including both new and pre-owned equipment. We offer favorable terms, in addition to services like engineering, installation, customer safety inspection and project management. If you need a hand with pallet racking or storage, we can help!
Cantilever Rack
Cantilever racks offer perfect storage for longer or very large products (tubing, PVC, lumber, sheet metal, etc). Cantilever racking is made up of arms attached to a beam on one end. These structural arms can be set up to receive specific products and lengths, and the aisle side provides free access to lift trucks.
Carton Flow
Carton flow rack consists of inclined shelving with a roller system, allowing for improved product throughput and greater lane elasticity. Boxes are inserted from the high side access and travel down from the high end of the shelves toward the front as inventory is depleted. This variety of equipment is quite often used by food and beverage facilities to consolidate slow moving SKUs.
Drive In Rack
Drive-in racking is primarily used for high density industrial applications where large volumes of the same items are aggregated and stored together. Drive-in pallet racking is suitable for operations where whole bays of pallets get relocated at the same time.
Bays are normally a column four pallets deep. Drive-in racks are configured with overhead beams so that forklifts can be maneuvered into and out of the columns. Pallets sit on twin rails stationed on the uprights on both sides of the column.
These racking designs allow the forklift operator to proceed up to four pallet lengths into the column, deposit the product in the right spot and then back out.
Because drive-in pallet racks are filled from the face, management of goods is in a "first-in/last-out" order.
Pallet Flow Rack
Pallet flow equipment is a high density alternative that applies a deep lane storage rack layout and a first in/first out pallet handling convention. Pallet flow rack systems are generally used for operations with a large stock of pallets of uniform products.
Pallets are loaded from a lane in the back and unloaded from a lane in the front. As pallets from the face are unloaded, the pallets in the back advance down a slope along wheels or roller belts. This type of racking is often utilized in the beverage industry, or other enterprises that deal in heavy merchandise with "first in/first out" constraints.
Push Back Rack
Push back rack options are high capacity designs that use warehouse space efficiently, supporting up to 3,000 lbs. in two to six foot deep channels. All pallets are added and retrieved from the front of the racks, permitting very dense storage within your warehouse.
Push back racks are a "last in/first out" variety of setup. As new merchandise is desposited in the front, the pallets in back of them move up an incline via carts on steel tracks. The opposite occurs as pallets are unloaded.
Selective Rack
Selective racks are by far the most common pallet racks available today, and there is a huge variety of possible sizes, gauges and styles. All selective racks are fabricated with either structural or roll formed steel beams and uprights that are connected with bolts or teardrop connections. We offer both standard single deep and double deep selective pallet racks.
Depending on your load capacity and application, you can select different varieties of pallet rack decking and accessories. Select from standard wire decking, solid steel or slotted/perforated steel depending on your specific use.
Boltless Shelving
Besides pallet racking, we offer a complete line of boltless shelving in light, medium and heavy duty formats. This style of shelves is ideal for light industrial or shop use, shipping operations, record archives, parts and many other uses that need lighter weight support.
You can order decks as standard particle board, wire or solid metal decking. No bolts, nuts, screws or additional small parts are necessary for setup of this product, making installation a simple project. Add accessories like side panels, work tables, post caps, tie plates or footplates.
About Raymond
Raymond's Orange County service operation covers all of Orange County, including Santa Ana, Anaeheim, Fullerton, Brea, Garden Grove, Huntington Beach, Costa Mesa, Lake Forest, San Clemente and surrounding areas.
With operations throughout California and all over the U.S., Raymond's team of engineering professionals has the organizational resources to provide the best quality equipment and warehouse design service in the industry.
Raymond is proud to mark almost 100 years in the business, and is one of the top material handling companies in the business today.
Request a Quote For Pallet Racking or Shelving
In the space below, please provide your full contact information, company and project site, and tell us which warehouse items or services you're interested in.
A customer service team member will call you and work with you to find the best pallet racks, services or accessories based on your request.
When it comes to quality, service, selection and safety, there is no better choice than Raymond. Contact us for a quote!
Orange County, CA
1800 N Bristol St
Santa Ana, CA 92706
(714) 790-9300
7:00 AM - 5:00 PM
Monday - Friday