Dock Leveler Repair | Portland, OR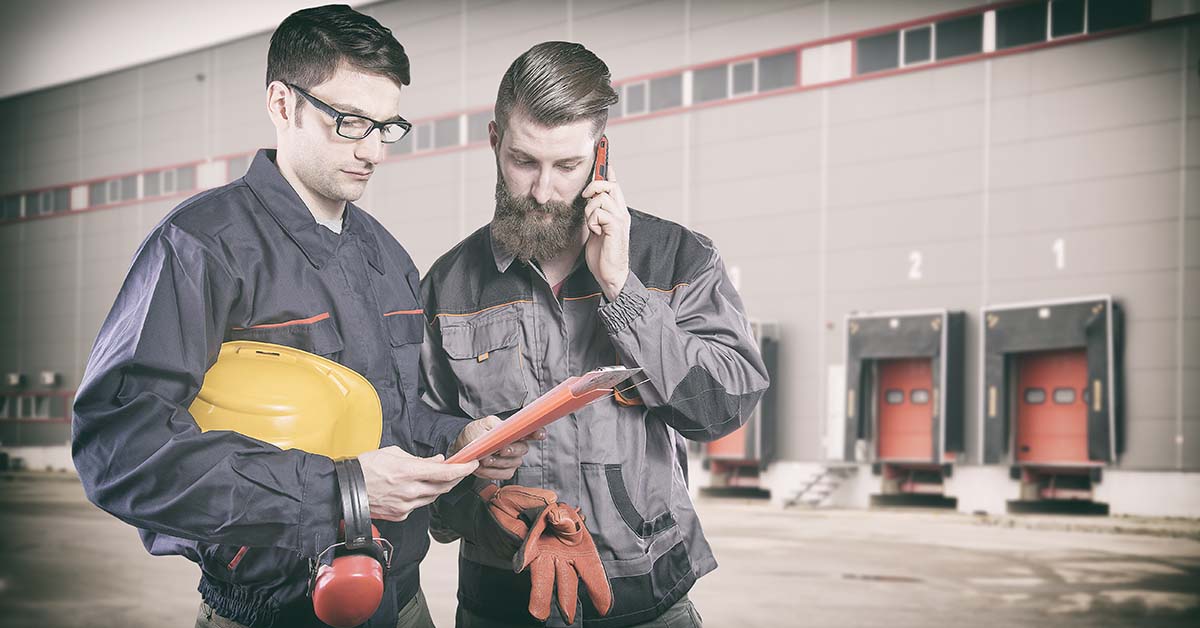 Raymond West is a Portland material handling equipment company, offering repair and service for all brands of dock levelers.

We are backed by one of the largest parts operations in the Pacific Northwest.

Call us today at (800) 675-2500.
A broken or malfunctioning dock leveler can can compromise the day-to-day performance of your warehouse or distribution center. On a bustling loading dock, keeping all slots open for trucks is crucial for ensuring the flow of products in and out of your facility. It's smart to have a reliable, dependable partner that can get your dock equipment back online quickly when there's a problem.
Dock Leveler Service
Raymond West features repair and maintenance for all classes of dock levelers:
Hydraulic Repair: we provide maintenance and repair for all manufacturers of hydraulic dock leveling equipment. We also service control panels, signaling systems and interlock systems.
Mechanical Repair: with mechanical dock levelers, we fix and maintain springs and all other components that need service.
Air Bag Replacement: we offer airbag inspection and replacement for many types of inflatable levelers.
Edge-of-Dock Repair: with edge-of-dock devices, we provide repair and maintenance, as well as dock bumper replacement when necessary.
Dock Leveler Installation
When it comes to replacing dock leveling equipment, things can get complicated quickly, particularly with retro-fit scenarios. Although mounting simple edge-of-dock equipment can take just a short time, installing new pit leveling equipment can require permits, demolishing and forming concrete, fabricating curb steel, electrical wiring and other steps.
With any such project, it's advisable to hire a skilled contractor that has expertise in dock equipment. Although many industrial door vendors can do general dock leveler maintenance, very few are qualified to attempt larger installation projects and will sub-contract their work to businesses that have expertise in installation services.
Dock Equipment Maintenance
To keep your dock levelers, dock bumpers, trailer restraints, interlock systems and other dock equipment in near perfect shape, you may want to think about a regular maintenance and inspection plan. Through routine maintenance and upkeep you can cut out expensive downtime and unplanned repair bills. Raymond West offers convenient, affordable maintenance programs that will keep your operation up and running smoothly.
Why Raymond West
Raymond West is a dock and door specialist that serves the entire West Coast, including the Pacific Coast, Arizona, Nevada, Idaho and Montana. With 400+ technicians and 19 branches, we have the resources and knowledge you need to get the job done right. Our partnership with Raymond Corp also means that we can orchestrate service for any location in the United States.
No matter whether you're a single small warehouse or a nationwide enterprise, Raymond has the size and scale to reliably serve you with our highly trained technical experts regardless of your location.
Dock Leveler Repair Near Me
If you're in need of dock leveler repair, get in touch with us today! Talk to a Raymond technical expert by calling us now!
Raymond's Portland service operation includes all of Western Oregon and Southwest Washington, including Portland, Beaverton, Tigard, Hillsboro, Forest Grove, Sherwood, Tualatin, Wilsonville, Oregon City, Gladstone, Clackamas, Milwaukie, Happy Valley, Gresham, Troutdale, Woodburn, Salem, Vancouver, Ridgefield, Longview, Kelso and surrounding areas.
Raymond West | Portland Material Handling Equipment Supplier
3148 NE 181st Ave
Portland, OR 97230
(800) 675-2500