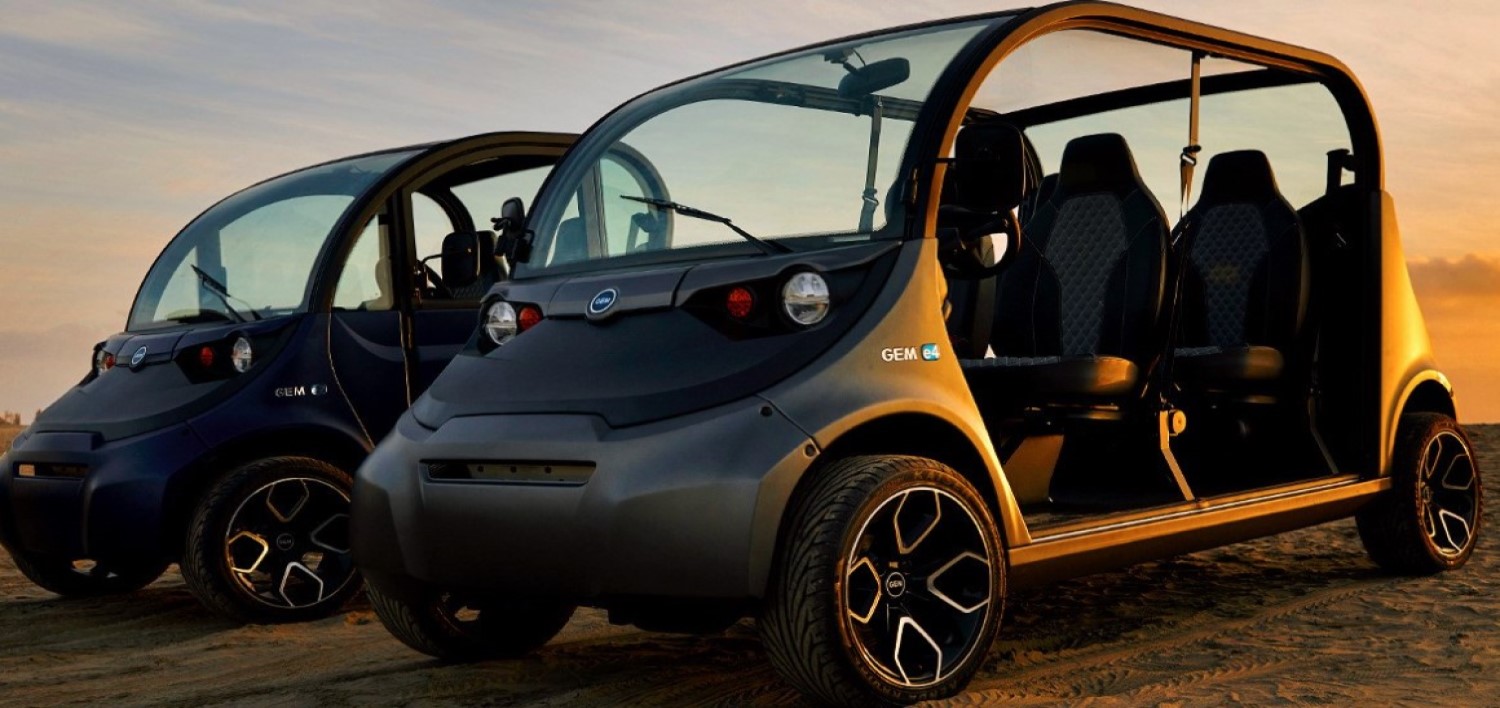 Polaris GEM
GEM offers a full line of passenger and utility vehicles that are the right fit for any application. With a focus on comfort, safety and sustainability, you can count on GEM to get the job done efficiently and economically.
More Standard Safety Features

All Electric Power

Fully Customizable For Your Application

Low Cost of Ownership
Polaris GEM Electric Vehicles
GEM e2

The GEM® e2 two-seater offers the smallest footprint and most nimble performance, including a tight turn radius for limited spaces.

GEM e4

Compact and maneuverable, the versatile e4 carries four people in spacious comfort—with 43 inches of leg room for an exceptional ride.

GEM e6

GEM e6 is the ideal people mover. It has enhanced suspension that travels over rough terrain without compromising comfort.

GEM ELXD

With its sturdy build, generous ground clearance, and over 1,400 lb payload, the GEM eL XD is built for frequent stops and fast, easy entry and exit, and boasts a generous 70" x 48" flat bed.
Contact Us
If you would like additional information about Polaris vehicles, please contact us today.