Forklift Dealer - Tucson, AZ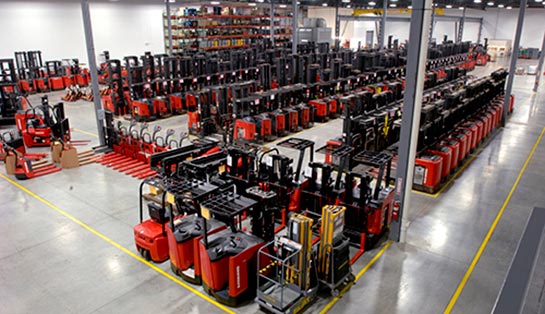 Raymond West Inc is one of the most well know lift truck suppliers in Arizona. With branches across Arizona, our Tucson service area serves the greater Tucson area, including the commercial and industrial neighborhoods of Cortaro, Flowing Wells, Silvercroft, Miracle Manor, Caylor Industrial, South Dodge Industrial, Pennsylvania Warehouses, Barrio San Antonio, Industrial Park Site, Butterfield Business Center, Palo Verde Commerce Center, Dietz, Fairgrounds and Bandes.
Our Tucson service area is situated just off US-10 at the terminal point of US-19, near W Silverlake Rd. This strategic location allows easy access to all of the business and industrial centers in Pima County.
Raymond West maintains operations in many parts of Arizona, making certain that local customers are never more than a brief drive from a Raymond facility.
The Raymond Corporation has gained an impressive reputation over almost a century, and is one of the top fork lift brands in the market. Worldwide, our company offers the best quality, most reliable electric lift trucks available today.
Our purpose is to help you continually improve your productivity and lower expenses within your warehouse and distribution center operations, both through continual product enhancement and new product development.
Raymond's reputation of modernization has made us a leader in ergonomics, space utilization, energy savings, fleet optimization and premium quality. We are the origin of many of the modern forklift technologies you come across today.
The Raymond West Tucson service area supplies a comprehensive line of fork lifts. Our standard counterbalanced forklift line has choices for many different capacities and uses, with both stand up and sit down configurations.
Raymond's reach truck product line is one of the most extensive in the industry, with various driver stance configurations, deep reach and high capacity options, and specialized trucks like our 4D reach truck.
Beyond counterbalance and reach truck options, we provide automated lift trucks, turret trucks, side-loaders and order-pickers.
Our line of fork lifts is backed by one of the premier service organizations in the business. If you are looking for lift truck repair, maintenance, or service arrangements, Raymond West in an excellent choice. Our mechanics are highly qualified, factory authorized technicians that are experts and troubleshooting and repairing electric forklifts.
The Raymond parts division supplies almost any fork lift component imaginable, and can provide nearly anything you requisition by the following business day, irrespective of brand. We keep one of the very best inventoried parts departments, not only in Tucson but in all of Arizona, and offer automatic restocking and consignment solutions to our partners.
If you're considering forklift batteries, look no further than Raymond West. We offer a comprehensive line of batteries and chargers, in addition to all varieties of battery handling equipment, from hoists and beams to carts, racks, stands and battery watering solutions.
For clients that would like to conserve capital, we also provide flexible battery lease and rental packages with appealing terms and maintenance options.
Raymond West is your best choice in Tucson for fork lift sales, service, parts, batteries and training. A recap of our capabilities is below: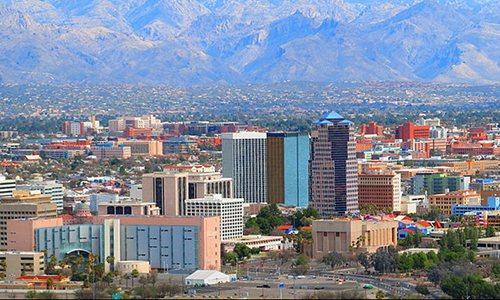 Forklift Dealership- we are the manufacturer distributor for Raymond Corp in Southern California and Las Vegas, and one of the top suppliers of forklifts in California.
Sales of new and used forklifts
Lift truck fleet consulting
Reach Trucks
Forklift Battery- we offer a full line of batteries, chargers, accessories and services, including:
Inspection
Testing
Replacement
Reconditioned / Used / Rebuilt
Rental / Lease Programs
Forklift Parts- our fully stocked parts department can deliver almost any replacement component next business day, including:
Hydraulic hoses
Bearings
Wheels / tires
All brands, including

Clark
Toyota
Yale
Hyster
Nissan
Forklift Repair- our expert technicians will have you up and running in no time
Service
Scheduled maintenance
Maintenance contracts
Factory authorized mechanics
Used Forklifts- we offer certified, pre-owned lift trucks under our Raymond ReNewed program
Lift trucks, reach trucks and other options
Buy, lease or rent
Forklift Training- comprehensive, state of the art facility with virtual reality simulators
Technician training
Operator certification