Forklift Rental Service - Tucson, AZ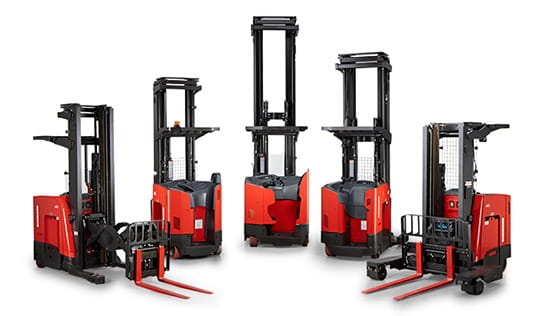 There are plenty of businesses in Pima County to select from when renting a fork lift. So why pick Raymond West Inc?
Raymond is among the leading fork lift makers worldwide, and has been operating for almost a hundred years. We are at the cutting edge of electric lift truck technical knowledge and the top innovator in the business.
We provide a complete collection of fork lift selections, from reach trucks to counterbalanced trucks, turret trucks, side-loaders and order pickers. If you need electric lift trucks, we carry a product for you.
More importantly, we provide every one of the products and services that you will require to service and manage your lift truck fleet.
Raymond's service unit is comprised of factory certified specialists that are masters in their profession.
Raymond's parts unit supplies a substantial stock list of almost every manufacturer of lift truck parts, and can provide most components within a single business day.
With branches throughout Arizona, our Tucson service area includes the greater Tucson area, including the business and warehousing areas of Cortaro, Flowing Wells, Silvercroft, Miracle Manor, Caylor Industrial, South Dodge Industrial, Pennsylvania Warehouses, Barrio San Antonio, Industrial Park Site, Butterfield Business Center, Palo Verde Commerce Center, Dietz, Fairgrounds and Bandes.
Our Tucson service area is near the intersection of I-10 at and I-19, at West Silverlake Rd. This ideal location allows convenient access to all of the commercial sectors in Pima County.
If you are in the market for forklift rentals, we have favorable lease and rental contracts with attractive terms.
Call our Tucson service area today!
Forklift rentals- rent forklifts for seasonal demand, special projects and other short term uses
Rent lift trucks, reach trucks, pallet jacks and other equipment
Lease programs are available with flexible options and attractive terms
Financing is available for all types of agreements