Forklift Rental - Los Angeles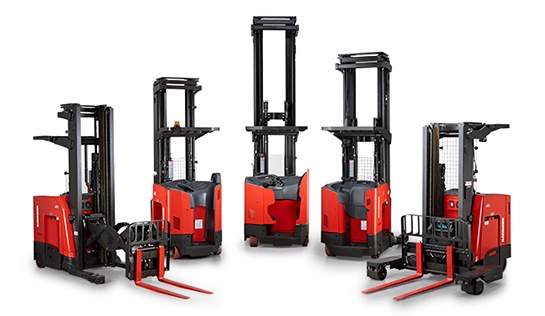 Forklift rentals make good business sense for many companies, whether they use lift trucks for 24 hour warehouse operations or just need to rent a lift truck on an occasional basis.
Fork lift rental is a great strategy if you have a short-term need, you have cyclical or seasonal demands, or you just need to preserve capital for other purposes. Equipment rentals free businesses from the capital expense of ownership and the commitment of a long term lease. The fork lift rent vs buy decision often leans toward renting forklifts when you look at the big picture.
Forklift Rental Cost
When you rent a forklift, you're going to pay more in operational expenses than you would with an outright purchase or lease, but when you factor the cost of capital and maintenance you will quite often come out ahead.
Forklift rental prices in Southern California depend on what type of equipment you need, how long you'll need it and the number of lift trucks you require. However, forklift rental rates (and heavy equipment rental rates in general) are often less than you would expect.
Lift truck rental is one of Raymond's core competencies. For industrial forklift applications, Raymond is the leader in Los Angeles, Orange County and the rest of Southern California. We offer many forklift types, whether you just need a small forklift for a stockroom or you need to rent forklifts for numerous job types throughout your enterprise.
Electric Forklift Rental
Raymond Los Angeles offers a full line of electric forklift rentals and is one of the largest electric forklift dealers in Los Angeles. Whether you need walk behind lift trucks, sit down forklifts, stand up forklifts, or special purpose lift trucks, we have an option to meet your needs.
Order Picker Rentals
Orderpicker rental options from Raymond Los Angeles include our value driven 5200 unit, our versatile 5400 designed for busy operations, and our extended reach 5500 order picker capable of fork elevated heights of 30 feet. Our high end 5600 orderpicker is great for high level picking requirements, and our furniture order picker is perfect for pallet-less applications like furniture warehouses.
Reach Truck Rental
We have reach truck rentals for nearly every application imaginable. Our 4-D reach truck eliminates the need for right angle turns and is ideal for long load handling, while our deep-reach forklift truck can increase your storage capacity by up to 40% with double deep pallet storage. If you need to rent reach trucks, we have more options than almost any dealer in Southern California.
Aerial Lift Rentals
Raymond's aerial lift rental options include our SpinGo unit, an ideal alternative to push work platforms or push ladders. If you need to rent aerial lifts with more functionality, our Sprint aerial lift option offers an elevated, drivable work platform and an adjustable load tray.
Walk Behind Forklift Rental
Rent walk behind forklifts from Raymond and you'll have a full range of options to choose from. Our walkie straddle stacker is perfect for retail backrooms, while our walkie counterbalanced stacker line offers versatile performance for racks and trailers.
Forklift Rental Service
Based in Los Angeles, Raymond West is a full service forklift dealer, serving customers in Los Angeles County, Orange County, San Diego County and the rest of Southern California. Raymond offers competitive forklift rental rates, flexible terms and top end equipment to rent.
Forklift Rental Near Me
If you'd like to lease a forklift in Los Angeles or anywhere in Southern California or Las Vegas, you can speak with a professional at Raymond West by calling 562-944-8067.
You can visit us at these locations:
Los Angeles, CA
9939 Norwalk Blvd
Santa Fe Springs, California 90670
Phone: 562-944-8067
Ontario, CA
4602 E Brickell St.
Ontario, California 91761
Phone: 909-930-9399
San Diego, CA
12310 World Trade Dr
Ste 111
San Diego, California 92128
Phone: 858-679-1800
Valencia, CA
28303 Industry Dr
Valencia, California 91355
Phone: 661-206-0462
Las Vegas, NV
2555 E. Washburn Rd.
North Las Vegas, Nevada 89081
Phone: 702-651-6480