Forklift Dealer - Nogales, AZ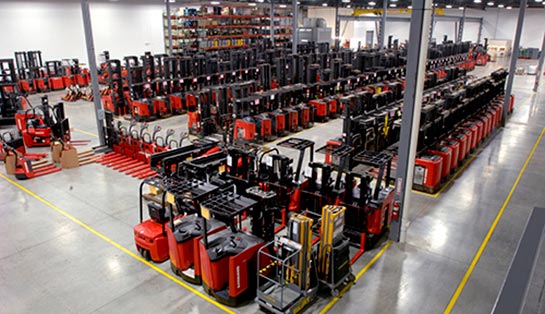 Raymond West is among the most well-known fork truck suppliers in the State of Arizona. With branches across the state, our Nogales location serves all of Santa Cruz County and Pima County, including the commercial centers of Nogales, Patagonia, Tucson, South Tucson, Marana, Oro Valley and Sahuarita.
Our Nogales center is stationed just off the i19 Freeway on the Interstate 19 Business Loop. This convenient location is minutes from the US/Mexico border and just about an hour drive from Tucson.
Raymond West has locations in many parts of Arizona, making sure that local companies are never more than a brief drive from a Raymond location.
The Raymond Corporation has built an impeccable reputation over almost a hundred years, and is one of the top fork lift makers in the business. Worldwide, we offer the highest quality, most reliable electric forklifts available today.
Our goal is to help you continually improve your performance and minimize expenses within your warehouse and distribution center operations, both through iterative product improvement and continual product innovation.
Raymond's history of innovation has made us a leader in ergonomics, space utilization, energy savings, fleet optimization and premium quality. We are the original source of a number of the modern forklift technologies you see today.
The Raymond West Nogales facility provides a complete line of forklifts. Our standard counterbalanced forklift collection has choices for several capacities and uses, with both stand up and sit down configurations.
Raymond's reach truck product line is one of the most wide-ranging in the business, with various operator stance configurations, deep reach and high capacity choices, and specialty vehicles such as our 4-Directional reach truck.
In addition to counterbalance and reach truck options, we provide automated lift trucks, turret trucks, sideloaders and orderpickers.
Our line of lift trucks is backed by one of the ultimate service organizations in the industry. If you are searching for lift truck repair, maintenance, or service agreements, look no further than Raymond West. Our mechanics are highly qualified, factory authorized professionals that are experts at servicing, repairing and maintaining electric forklifts.
The Raymond parts unit keeps an inventory of virtually any lift truck component imaginable, and can deliver almost anything you request by the next business day, no matter the brand. We have one of the best stocked parts divisions, not only in Nogales but in all of Arizona, and offer automatic replenishment and consignment solutions to our affiliates.
If you are considering lift truck batteries, Raymond West should be your top choice. We have a whole series of batteries and battery chargers, as well as all varieties of battery handling equipment, from hoists and beams to carts, racks, stands and watering guns.
For customers that would like to preserve capital, we also offer flexible battery lease and rental plans with appealing terms and maintenance possibilities.
Raymond West is your best option in Nogales for forklift sales, service, parts, batteries and training. A recap of our capabilities is below: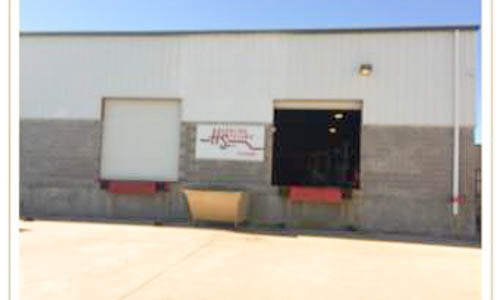 Forklift Dealership- we are the manufacturer distributor for Raymond Corp in Arizona, Southern California and Las Vegas, and one of the top suppliers of forklifts in the region.
Sales of new and used forklifts
Lift truck fleet consulting
Reach Trucks
Forklift Battery- we offer a full line of batteries, chargers, accessories and services, including:
Inspection
Testing
Replacement
Reconditioned / Used / Rebuilt
Rental / Lease Programs
Forklift Parts- our fully stocked parts department can deliver almost any replacement component next business day, including:
Hydraulic hoses
Bearings
Wheels / tires
All brands, including

Clark
Toyota
Yale
Hyster
Nissan
Forklift Repair- our expert technicians will have you up and running in no time
Service
Scheduled maintenance
Maintenance contracts
Factory authorized mechanics
Used Forklifts- we offer certified, pre-owned lift trucks under our Raymond ReNewed program
Lift trucks, reach trucks and other options
Buy, lease or rent
Forklift Training- comprehensive, state of the art facility with virtual reality simulators
Technician training
Operator certification
You May Also Like: