Order Picking Systems | Nogales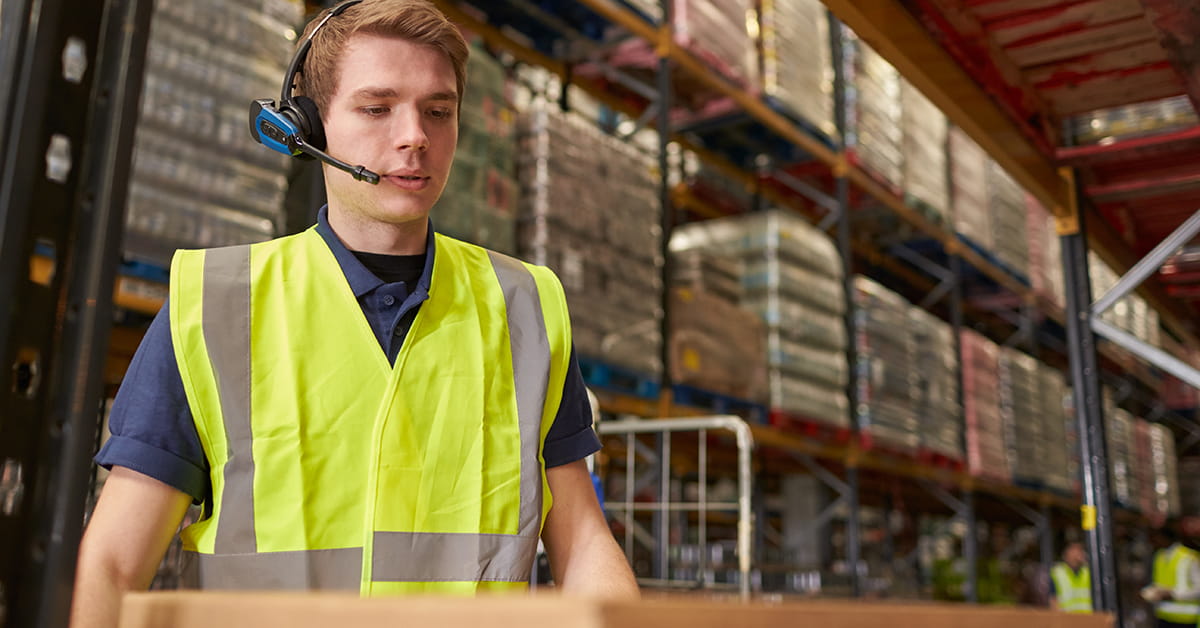 Raymond West is a Nogales warehouse automation consultant. We design, install and maintain order picking solutions.

Call us today at (520) 281-4125.
Many warehouses in Arizona are still using RF or paper based order picking solutions, in spite of the massive performance gains and expense decreases associated with automated picking solutions. Just about 20% of warehouses across the nation use advanced options like voice directed or pick to light systems. These types of systems can have a tremendous influence on productivity.
The Business Case For Automated Picking Systems
In most facilities, picking is a laborious process where a picker receives an actual paper list of instructions laying out the products to be picked and their locales. They proceed to the specified storage location, examine their paper list to determine how many items they need from that pick face, get the products, tick the product off of the list, and then transport the items for fulfillment.
Simply getting around a warehouse can use up to 65% of a manual order picker's day as they stride or drive about the warehouse. These antiquated methods make order picking the most labor-intensive task in a conventional warehouse. In many cases, the majority of a typical Nogales warehouse's operating expenditures can be linked to order fulfillment. That number is actually rising as e-com drives even more picking demand from warehouses.
Almost all storage facilities have some picking requirements. Almost 50% deal with a mixture of pallets, cases, split cases and pieces. In truth, less than 10% of all warehouses across the nation deal with strictly whole pallet orders. And even though the majority of storage facilities bear massive picking costs, only 20% have moved away from standard RF and paper-based picking solutions.
Developments in Picking Technology
In the last 10 years there have been fantastic advances in picking innovation, ranging from IoT+ RFID to augmented reality smart glasses. The 2 most prevalent and seasoned innovations, however, are light directed and voice directed picking options. Each has a convincing use case in specific scenarios, and some storage facilities even utilize both methods.
Fully actualizing technology-based picking systems can be capital intensive. Nevertheless, ROI models for picking automation can be convincing. Most projects have a rapid payback and can create significant cost reductions in labor and pick errors for many years to come. A 2018 study revealed that businesses that employed voice, light or RFID based picking options reduced pick errors by approximately 67%.
Pick To Light
Pick to light systems are ideal for zone picking or high order volume, high speed facilities. Racks are equipped with LEDs that indicate pick quantities and locations, and workers tap these lights to confirm picks and quantities as they make their way down a pick path.
Light directed solutions are less flexible and more costly than voice directed solutions, but carried out correctly they can significantly enhance picking speed and accuracy. According to MHI, most pick to light projects achieve approximately 30-50% in pick rate productivity.
Voice Picking System
Voice picking solutions are ideal for storage facilities that fill a more substantial variety of SKUs spread across larger buildings. Employees can move about a storage facility hands-free--they do not need to carry a portable device or piece of paper.
Picking directives are relayed by the warehouse management system through earphones, and the order-picker responds verbally to validate each pick. There is no device to hold, no screens to read, no barcodes to scan, and no confirmation buttons to click. The whole procedure is completed through voice commands and verbal verification.
Order Selecting Automation Systems Near Me
If you would like more details on order picking innovation for your warehouse, call a Raymond West Inc automation expert today at (520) 281-4125.
Raymond West Inc
2725-B North Grand Ave
Nogales, AZ 85621
(520) 281-4125
You May Also Like: