Dock Leveler Repair | Ontario, CA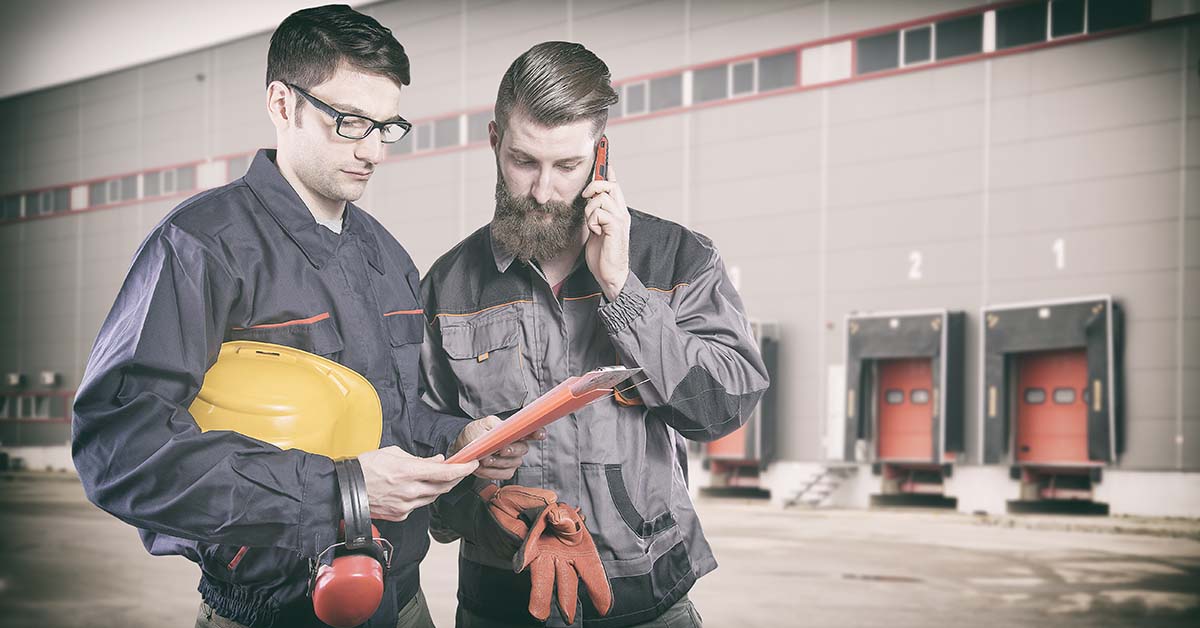 Raymond West offers dock leveler repair in Ontario, California.

Give us a call today at (909) 930-9399.
When your dock leveler is not working correctly it can hamstring the basic performance of your distribution center or warehouse. On an active loading dock, keeping all of your bays open for trucks is vital for ensuring the flow of products to and from your facility. It's smart to have a strong, dependable partner that can get your dock equipment back online quickly in the event of an issue.
Dock Leveler Service
Raymond West provides repair and maintenance for all types of dock levelers:
Hydraulic Repair: we provide repair and maintenance for all manufacturers of hydraulic dock leveling equipment. In addition, we service control units, signaling systems and interlock systems.
Mechanical Repair: with manual dock leveling equipment, we repair, replace and maintain springs and any other parts that require attention.
Air Bag Replacement: we offer bag inspection and replacement for all types of inflatable leveling equipment.
Edge-of-Dock Repair: for edge-of-dock equipment, we provide repair and maintenance, in addition to dock bumper replacement when necessary.
Dock Leveler Installation
When it comes to replacing dock leveling equipment, projects can become challenging rapidly, particularly with retro-fit situations. Although attaching simple edge-of-dock devices can be completed in just a half a day, installing new pit levelers can necessitate building permits, demolishing and forming concrete, adding curb steel, installing electrical and much more.
When it comes to more advanced projects, it's sensible to engage a skilled contractor that specializes in dock equipment. Although many industrial door vendors are proficient in general dock leveler maintenance, very few are competent enough to take on major installation projects and will farm out their work to businesses that have more experience in installation.
Dock Equipment Maintenance
To keep your dock leveling equipment, bumpers, trailer restraints, interlock systems and other dock equipment in perfect shape, talk to a Raymond West account manager about a regular inspection and maintenance plan. With a professional maintenance plan you can nearly eliminate expensive downtime and unanticipated service bills. Raymond West offers affordable, convenient maintenance programs that will keep your dock equipment in good working order.
Why Raymond West
Raymond West is a dock and door specialist that serves the entire West Coast, all the way from Alaska down to Arizona. With 400+ technicians and 19 branches, we have the expertise and resources to get the job done right every time. Our partnership with Raymond Corp also means that we can coordinate service for any location in the United States.
Whether you're a single small warehouse or a nationwide enterprise, we have the scale and size to dependably serve you with our highly trained technical experts no matter of where you are.
Dock Equipment Repair Near Me
If you're in need of dock leveler repair, get in touch with us today! There is always a Raymond dock equipment expert ready to give you a hand.
Raymond West's Ontario, California facility serves parts of Los Angeles County and San Bernardino County, including Ontario, Fontana, Rancho Cucamonga, Upland, La Verne, San Dimas, Covina, West Covina, Pomona, Diamond Bar, Rowland Heights, Chino, Norco, Eastvale, Corona, Jurupa Valley, San Bernardino, Rialto and all surrounding areas.
Raymond West |Ontario California Material Handling Equipment Supplier
4602 E Brickell St
Ontario, CA 91761
(909) 930-9399