Damotech Rack Repair From Raymond West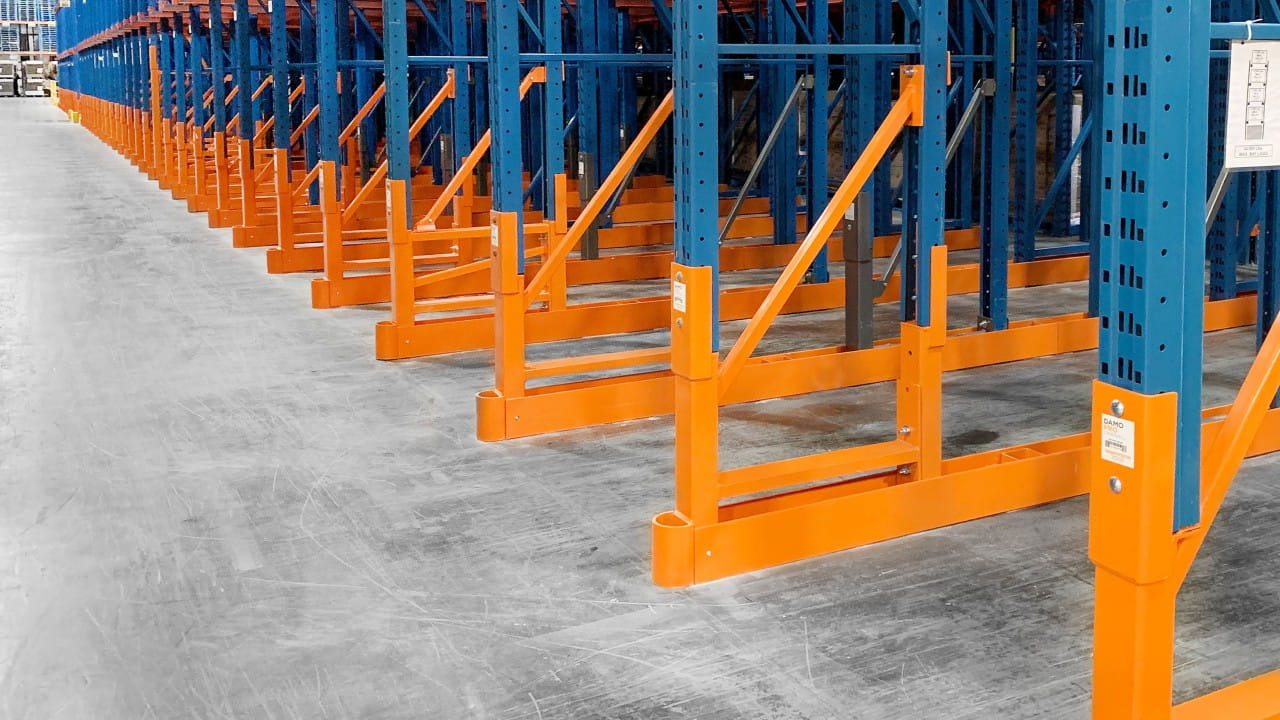 Raymond West offers certified Damotech pallet rack repair for warehouses and industrial clients.
Raymond West offers certified Damotech pallet rack repair for warehouses and industrial clients. Rack repairs can often be completed in place with minimal disruption to your warehouse operation, as opposed to unloading, replacing and re-loading entire sections of racking.
Rack Repair Kits
Damotech is the market's leading rack repair solution. This long-term repair solution is intended to repair damaged columns and uprights on any storage rack system. It has no effect on the original load capacity of the pallet rack.
This custom-made product is intended to withstand shocks and impacts caused by forklifts, their blades, outriggers, and the pallets they transport. It is so indestructible that it comes with a lifetime impact warranty. The DAMO PRO, made of 1/4 in thick steel, provides extra protection so you don't have to worry about forklift damage again.
How Does The Rack Repair Process Work?
Our experts will inspect your racking systems and advise you on the scope of the necessary repairs. The technician will design a custom repair kit that will be made to order.
Our rack repair services are designed to adhere to and respect the engineering that went into the design of your existing racking system. The repair kits work in tandem with the racks they are installed on to restore their original capacity while safely and permanently extending their lifespan.
Our repair specialist will assess the condition of your racks and advise you on the type of rack repair kits you require for each location, as well as prepare a proposal for your approval and schedule the installation.
Once you approve the proposal, your units will be manufactured and ready for shipment in less than four weeks. Damotech has the industry's shortest custom-built repair product production time. This is the result of significant investments they've made in their LEED certified manufacturing facility, which features cutting-edge technology and automation. One of the many advantages of using Damotech repair kits over OEM replacement parts is the short lead time.
Raymond West technicians have been trained and certified by Damotech and they are experts in rack repair. Each repair kit generally takes less than an hour to install. Installations are scheduled ahead of time to accommodate your schedule.
Call A Rack Repair Expert Today!
Raymond West proudly offers Damotech-based rack repair services, and maintains a team of more than 400 technicians across eight Western states. To speak with a racking expert, give us a call today!