Raymond Connected Solutions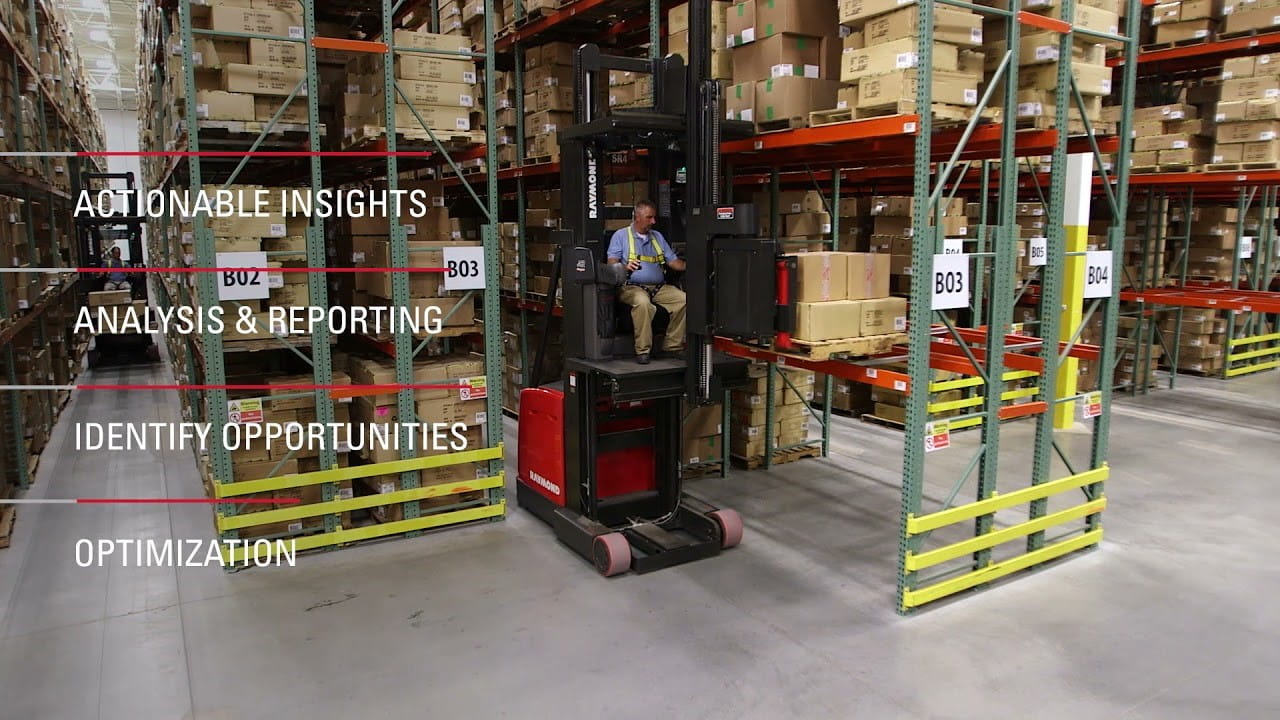 Raymond West can help you implement lean management principles and modern technology that will boost productivity and efficiency in your warehouse.
Let's connect with scalable, flexible, and intelligent warehouse solutions that provide visibility, synergy, and productivity throughout your entire organization! Raymond West begins by diving deep into your organization to fully understand it. We then introduce lean management principles and develop integrated technological solutions to help you run more efficiently and manage more effectively.
You Can't Manage What You Don't Measure
You can't improve something you don't track. Raymond's iWAREHOUSE intelligent warehouse solution provides a comprehensive and scalable means to collect vital data about your operations. From fleet asset and maintenance management to labor management and real-time location tracking, you can take advantage of a variety of smart solutions.
These solutions provide meaningful data, analysis, and reporting to aid in the identification of ways to improve your fleet's labor and bottom line. Our professional services team can assist you in analyzing, optimizing, and prioritizing all of this data.
Operator Assistance
Operator assistance technologies are also available to help lift truck operators be more productive and efficient. The pick-to-pallet LED light system reduces picking errors while increasing product placement productivity.
Handheld remotes control in-aisle truck movement, allowing operators to choose in the best possible location while reducing fatigue. By defining vehicle behaviors and parameters and guiding lift trucks to the next pick point via the most optimal path, zoning and positioning helps operators become adept faster and boosts productivity.
When obstructions are detected in the route of a forklift, object detection technology can notify operators and reinforce operational best practices by bringing the lift truck to a controlled stop. Another option is to use our real-time location system, which allows you to better manage your operations by tracking, identifying, and managing the movement of lift trucks, workers, and assets around your facility.
Education
Finally, there's education. Education is critical when introducing new technologies or procedures to ensure that your operations run smoothly. Forklift operators, pedestrians, and technicians can all benefit from our e-learning programs. Our virtual reality simulator allows operators to practice on real equipment in order to improve their skills, efficiency, and confidence.
At Raymond West, our connected intelligent warehouse solutions are truly "end to endless".