Social Distancing is Here to Stay
With new guidelines and recommendations for physically separating workstations, installing sanitation stations and reworking traffic flows and picking strategies, manufacturing and distribution centers find themselves with a greater floorspace challenge than ever.
Unless you relocate or expand your operation, space isn't going to increase. Automatic Storage and Retrieval Systems (ASRS) are a great way to recover up to 85% of the floorspace currently being occupied by shelving and drawers. Vertical storage let's you utilize the height of your facility and provides an effective solution for social distancing and better picking strategies.
Automatic Storage and Retrieval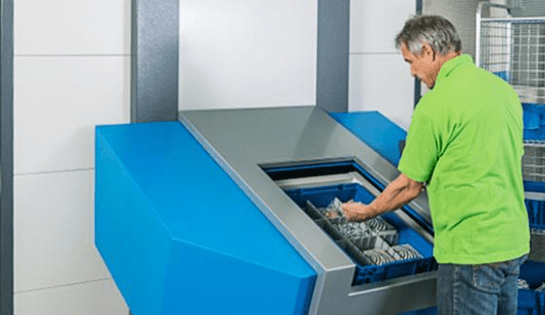 Vertical Buffer Model
In the center of a multi-segment shelving system is an aisle wihere a moveable mast with telescopic gripper operates. The unit sets the gripper in motion picking and transporting a bin to the picking stations.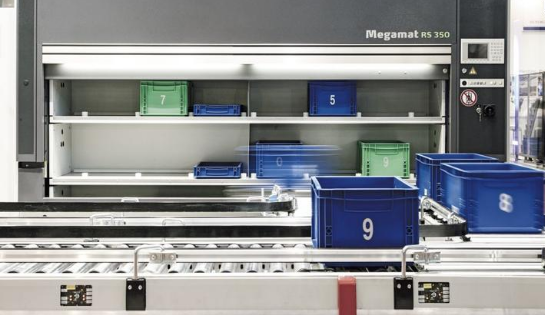 Vertical Carousel
Vertical Carousels are comprised of a series of shelves that rotate similar to a Ferris wheel. These ASRS quickly deliver items to an ergonomically placed counter anhd save up to 75% floor space.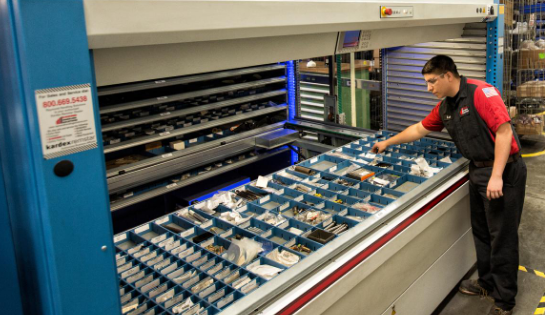 Vertical Lift Model
Vertical Lift Modules (VLMs) save up to 85% of floor space compared to rack and shelving. An enclosed ASRS incorporates two columns of trays that are automatically located, retrieved and presented to the operator.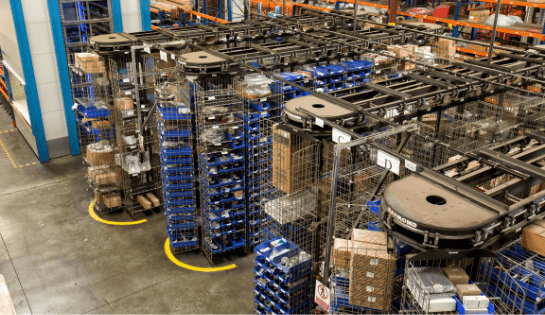 Horizontal Carousels
Horizontal Carousels consist of bins mounted to a track that rotate horizontally to deliver items to the operator. These ASRS save up to 60% floor space compared to rack.
Kardex Remstar Whitepapers
Automated storage and retrieval systems are a great solution to accommodate the CDC recommendation of social distancing in the workplace. ASRS allow for assigned work zones six feet apart, reduced labor requirements and zero interaction processes.

With the challenges of COVID-19, companies find themselves squeezed for space. To keep workers safe and operations running, operations are implementing automation to free up floor space for social distancing.

Discover how implementing automated, dynamic storage and retrieval systems can positively impact labor productivity and profits in three areas: reduced labor costs, improved throughput and decreased liability.